Books
List of C. C. Phillips books
Have Another Go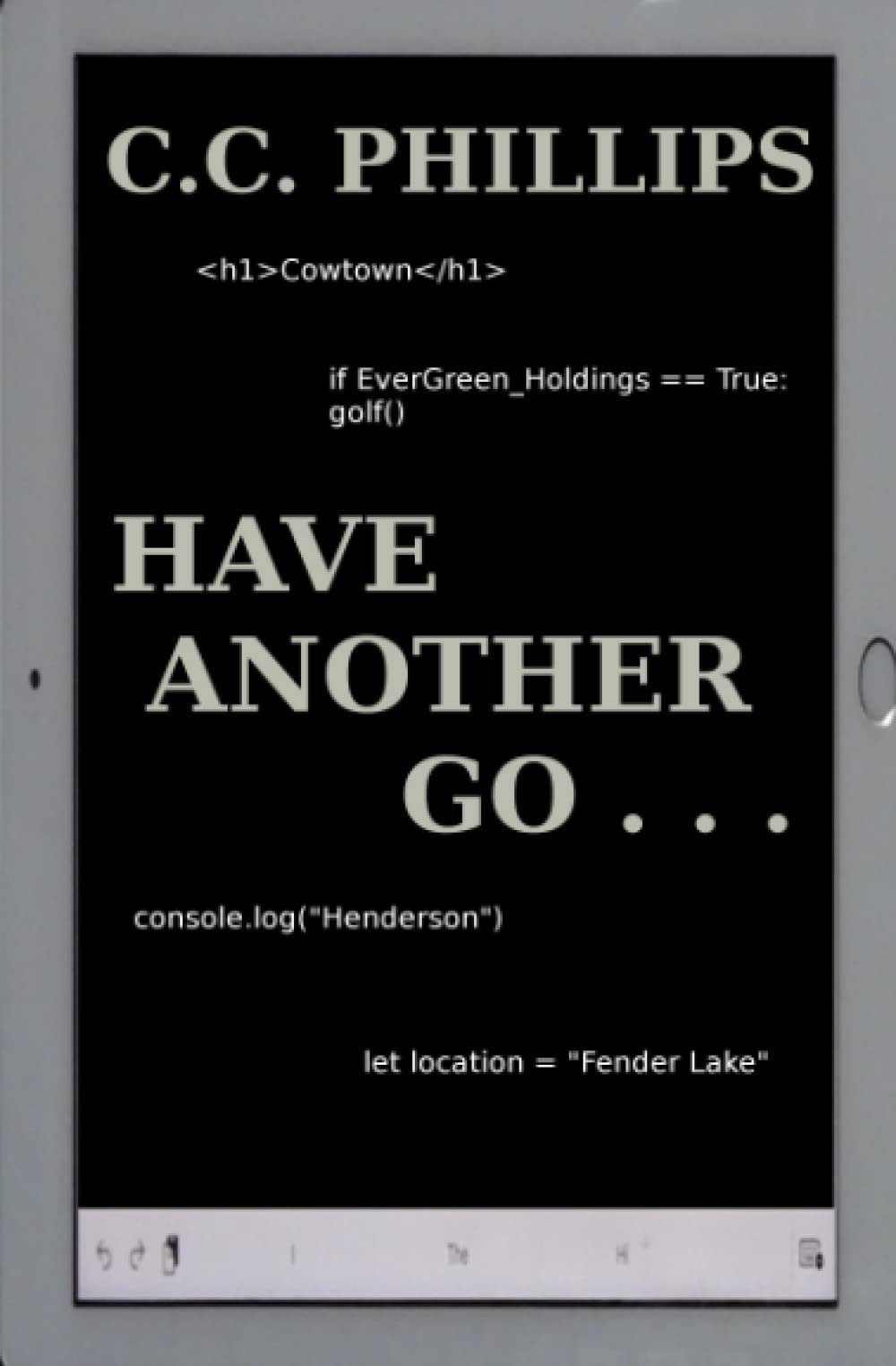 Egbert Henderson (102) says, "Longevity is not solely for the elderly. Better to be a teenager for forty years than a senior for sixty." Raoul (18+) embraces Great-grandfather's advice. Born with the inherent anti-aging gene, brilliant and blessed with high-grade common sense, the last son possesses extraordinary resourcefulness and insight. The onus is on him to rescue a prized piece of real estate before metropolitan greed takes an axe to the family tree.
Armed with lethal laptops and terabytes of ones and zeros, Raoul Henderson, along with DMV Audrey, his lusty and wickedly unscrupulous ally, launch a fiery digital assault that escalates into a social media war...Russia could take a page out of Audrey's Digitally Mastered Virtual Reality handbook.
Purchase on Amazon Canada | Purchase on Amazon.com
Hermit's Cave (Jesse Sterling Vol.4)
Jesse Sterling would have given anything (except his horse and saddle) to have ridden the trails his step-grandfather had covered in his youth. According to the old diary entries, the 1890's seemed much more intriguing than modern day 1952. So, when opportunity arose to relive those times, a mule team couldn't have held Jesse back. Then, the Sterling family's palaeontologist friend, Doctor Graham Brighton, was accused of murder. Jesse hid the fugitive where no one could ever find him!
Purchase on Amazon Canada | Purchase on Amazon.com
Among the Bards Sublime
"Among the Bards Sublime" is a collection of C. C. Phillips' unique poetry compositions highlighting his versatile and captivating writing expertise. Randomly interspersed through these latter-day works are timeless masterpieces passed down from the bards of old.
Purchase from Amazon Canada | Purchase from Amazon.com
The Broken Buckle (Jesse Sterling Vol. 3)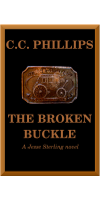 Now available! Jesse Sterling returns in C.C. Phillips' third book of the series. The discovery of a woolly mammoth in his father's rye field (Echoes of the Equinox) is a prelude to a sequence of events that throws Jesse and his adopted brother, Brewster, hot on the cold trail of a murdered North West Mounted Police constable.
Purchase from Amazon Canada | Purchase from Amazon.com
Echoes of the Equinox (Jesse Sterling Volume 2)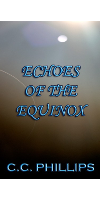 1951...Because we'd had a fair amount of rain during the harvest, Dad figured we ought to plant a few acres of fall rye to give us a jump on spring seeding next year.
And it is a good thing we did because we thrashed a bumper crop in February.
As a rule, that doesn't happen in this corner of the globe...
Purchase from Amazon Canada | Purchase from Amazon.com
No Quit (Jesse Sterling Vol. 1)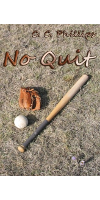 Not many people west of the Great Lakes had baseball on their minds during the long winter of '49 - '50. Fewer still were concerned with fastball. But the twenty-eight farm kids attending Heidelberg - the last remaining one-room school in the district - were positively possessed with the game.
Faced with losing their school, the hayseeds had a point to prove to the town people and their dodgy team, the Wexford Wizards. Armed with two weather-checked bats, one frayed softball and an ancient pancake catcher's mitt, they were determined to set things right and settle the score on the ball diamond.
Mildly amused, the elders shook their heads and kept their sage opinions to themselves.
Then, when a starving, half-frozen kid from Toronto showed up with nothing but a battered ball glove in his possession, the neighbourhood started to think differently.
Oblivious to discrepancies in size and age, a shortage of equipment and a lack of basic training, another major stumbling block faced the country team: How would the Heidelberg Hitters convince the Wizards to take them seriously enough to accept a challenge?
Purchase from Amazon Canada | Purchase from Amazon.com
Jeffery the Magic Jack o' Lantern: The Halloween Story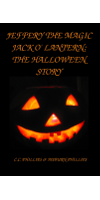 The quintessential Halloween tale... Complete with wonderful illustrations, this story is a thrilling accounting of pioneer twins, Korty and Kirsty Kjellberg who, with their magic jack o' lantern, are the unlikely founders of the very first Halloween.
Purchase from Amazon Canada | Purchase from Amazon.com
Backhand of Paradise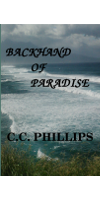 Though Eden, the first paradise, had a comparatively small population, problems eventually arose. The same can be said for subsequent utopias. The Hawaiian Islands, in particular, have witnessed centuries of grief and struggle. The weather is incredible but pain and misery await the unwary …  On her death bed, Margo Bremner begs a promise from her billionaire husband to never give up the search for their missing daughter. The trail has long grown cold but, when Richard Bremner solicits the help of dot com legend Alexander Ringdahl, prospects for finding Eliza go up exponentially.  Alex has his own hidden agenda – his estranged identical twin has also vanished.  Though there can be no connection, both trails lead to Maui, the magic and tragic backhand of Paradise.
Purchase from Amazon Canada | Purchase from Amazon.com
Preston Diamond: Conception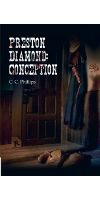 At the raw age of thirteen, Preston Diamond is ripped from the security of childhood and fighting for his life. In one black night his world is shattered forever.
He isn't a kid anymore. He is a hunter.
The last of the Diamond line is on the trail of the treasonous killers who brutally murdered his parents, Constantina and Colonel Cutler Diamond. The traitors are also hunting, for Preston's death is crucial to their survival. There is only one person he can confide in but, in the midst of a bloody civil war, how does a boy find audience with Lieutenant General Ulysses Grant?
Purchase from Amazon Canada | Purchase from Amazon.com
Preston Diamond In The White House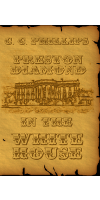 No-one can outride or outrun fate. Though nightmares and bullet wounds still haunt Preston Diamond, he strives to bury those demon shadows, those grisly remnants of a long and bloody vengeance trail. He finds that life is full of wonder. An insatiable curiosity, a yearning for knowledge, prevents him from drowning in the horrors of his past. For a time, Diamond's guns are quiet. A mortal goddess enters Preston's life and first love sweeps the young couple to the highest pinnacles of passion. Beautiful Dominique's love is not without entanglement; her uncle, Serge Ravenelle, boss of the Paris underground, has ordered Preston Diamond's death. Ravenelle and Les Apaches have crossed the Atlantic and are taking control of Washington's crime network. They only have two obstacles to overcome: Tang martial arts master Xi-ping Chiang and his disciple... Preston Diamond.
Purchase from Amazon Canada | Purchase from Amazon.com
Preston Diamond In Texas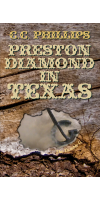 Four long years after the North-South conflict, 1869, Texas remains in festering turmoil. The Rangers have been disbanded. The failed Medicine Lodge Treaty has Indian tribes on the warpath. Corruption and racial violence draw Hell to the surface. Death and the Devil ride side by side. Robert E. Lee seeks government intervention to clean up thieves and Civil War relics who find life outside the law more palatable than hunger. On behalf of Texas cattlemen, Lee asks a personal favour from Washington's Chief Executive. Major Charles Graydon, of the Tumble G ranch, requests assistance from the United States Army. He receives one man: Preston Diamond. President Ulysses Grant's special emissary, Preston Diamond, has his first assignment. Can he salvage a faltering Texas cattle industry?
Purchase from Amazon Canada | Purchase from Amazon.com
Preston Diamond In Hell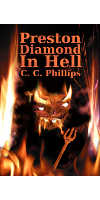 Going to Hell is easy. Coming back poses a problem. When the boiler blows on a passenger vessel moored alongside a munitions ship, the double explosion blasts everything to Hell... Including Preston Diamond, Amy Brannigan and Master Xi-Ping Chiang. The Devil's Realm is the stage for war. Fate, Destiny and three Horsemen ride against Beelzebub and his skeletal army of misbegotten souls while Death, Diamond and his companions race to escape the Underworld. Then the Fifth Horseman enters the fracas...
Purchase from Amazon Canada | Purchase from Amazon.com
Preston Diamond On The Mississippi River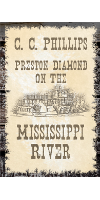 In the1870's, two hundred forty million dollars is an incomprehensible figure – even for the United States government – but that is the amount the treasury has slated for railroad construction. President Grant's vision is to have a colossal steel network connecting east, west, north and south; bringing modernization to every corner of the country. But there aren't many people the President can trust with a quarter billion dollars. Everybody wants a fistful; a few want it all. Funds are disappearing faster than rifle smoke on a windy afternoon.
Grant's private emissary, Preston Diamond, is sent to the Mississippi River to put a lid on a war simmering between the dying steamship trade and the burgeoning railroad industry. Preston's White House liaison, Luxembourg, and Master Xi-Ping Chiang go along for the ride. What they uncover is bigger than anyone, including President Grant, could have imagined. The investigation takes Preston up the Mississippi from New Orleans to Minneapolis. Then, hot on the trail of a ruthless crew of butchers, Diamond is caught in two of the worst disasters in the nation's history: Wisconsin's Peshtigo Forest Fire and the Great Chicago fire ... On the same day.
Purchase from Amazon Canada | Purchase from Amazon.com
Preston Diamond: Boston Union Man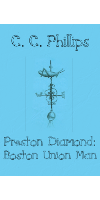 PRESTON DIAMOND prefers to work alone but when he receives an offer of assistance from the greatest warrior of all time he does not refuse. The entire city of Boston is in the throes of a labour struggle. Straddling the fence is not an option. A select group of individuals is raking in huge profits from a union movement that has no interest in its membership. Even the boys in blue have been pressured into signing up and the force has become an immobilized disgrace. Fist fights and brawls have escalated to stabbings and shootings. Beantown is a mouldering cesspit of violence. There are more bloated corpses than ships afloat in Boston Harbor. President Grant wants the killings stopped and the issue resolved. Diamond's duty is to keep a low profile and track down the source of the trouble. His subconscious has been gnawing at him to hand more business to the medical profession rather than the undertakers. But Preston's new partner is eternally predisposed to violence.
Purchase from Amazon Canada | Purchase from Amazon.com
Preston Diamond in: Death Stocked the Land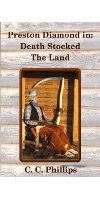 Trouble, on a large scale, is brewing out in Montana Territory. Indians, settlers, trappers and frontiersmen fear to cross the ancient Old North Trail. No traffic is arriving from the west on the Mullen Wagon Road. War parties, wagon trains and mountain men who dared to trespass have vanished. Fort Benton is chock-full of folks who believe the rumours of 'Bad Medicine'. Many of these hardy adventurers have already caught a riverboat back to civilization. A petition demanding an investigation has reached the White House. Preston Diamond has been assigned the task of either discovering or dispelling the source of the outlandish tales. President Ulysses Grant's rather vague "somewhere near the headwaters of the Missouri" doesn't give Diamond a whole lot to go on. Bad medicine, bad whiskey and a hatful of bad hombres await his arrival.
Purchase from Amazon Canada | Purchase from Amazon.com
Preston Diamond In Way-cross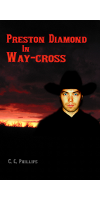 Death doesn't wait for Preston Diamond in Way-cross, it rides out to meet him. And when the "President's man" arrives in town, Death is not long in catching up ...
Way-cross is the hub of an illicit finance and real estate game that has turned sour. High stakes and rampant lawlessness have attracted the attention of the Whitehouse; Diamond has been sent to investigate. Staying alive is a full time job for the emissary though he occasionally allows romantic diversions. Will the most beautiful lady Preston has ever seen be the one to capture his heart? Or will she put a bullet through it?
Purchase from Amazon Canada | Purchase from Amazon.com
Preston Diamond: Return to Way-cross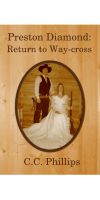 Nearly a year has passed since the incarceration of Governor Sheffield Rittinger and his twice deceased wife, Ethyl. But the Rittingers' syndicate is a huge and enormously wealthy organization; deep pockets have bought the most noted attorneys east of the Mississippi and these sharks, in turn, have bribed, threatened and murdered prison officials, rigged juries, destroyed evidence and, most recently, commenced a campaign using a team of hardened professionals - assassins, bounty hunters and guns for hire - to eliminate key witnesses. Samantha Dexter is priority one on the Rittinger's list; however, before their killers can do the job, Sam is abducted by a pair of tactless kidnappers who are oblivious to the beautiful lady's dead or alive status. One of them hopes to sell her to the highest bidder; the other wants her for himself. Neither choice holds any favour for the lady. And she has given her heart to Preston Diamond.
Purchase from Amazon Canada | Purchase from Amazon.com
Twice Upon A Time
When Tom O'Brien discovers a magazine article featuring a ranch family in western Alberta, he is captivated by the resemblance the Tungstalls bear to the Milto family he knew in the past. While it is said that everyone has a double, O'Brien believes an entire family having a mirror image is beyond coincidence, especially when the family he knew existed nearly fifty years ago.
Follow Tom O'Brien in his quest for answers and his mission to ensure his life is not destroyed by a time dimensional warp. Live with a modern day rancher and his family as they travel to the 1960's to spend fifteen years in the past, making friends and riding herd through two lifetimes.
Purchase from Amazon Canada | Purchase from Amazon.com
Watershed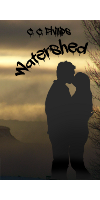 "Abandon all notion that a rivalry exists between producers and consumers...We are all consumers," Karl Larkin said. "Supply and Demand: the fundamental law of economics... No one ever says demand and supply. Does it mean the same thing? Maybe not. Consumers are powerless over supply but they are the ultimate controllers of demand and this, ladies and gentlemen, is where our financial experts have misstated the rule. Remember the energy crisis? Sugar shortage? Coffee and cocoa famines? Consumers have accepted the hype and paid the price whether these shortages were real or fabricated...."
Larkin is at the helm and he is steering a financially broken nation on a parlous course toward economic recovery. From a small town auditorium to the largest venues across the country, his mesmeric voice speaks for and sways a public desperate to be heard. Hungry media fan the flickering spark to a rising inferno as the one-man crusade surges out of control. Reaching international acclaim, Karl Larkin, the Consumers' Advocate, has delivered an affordable living standard, kept the work force working and reduced burden on tax payers.
Not everyone considers themselves a winner.
Karl Larkin and the beautiful journalist, Sheena Davies, find that the route they have taken is not a freeway. Refusing to turn back or detour, road blocks become road mines and staying alive isn't an option; it's a question of when and who will pull the trigger first...."